Events & concerts in Büsum
The events capital of the North Sea Coast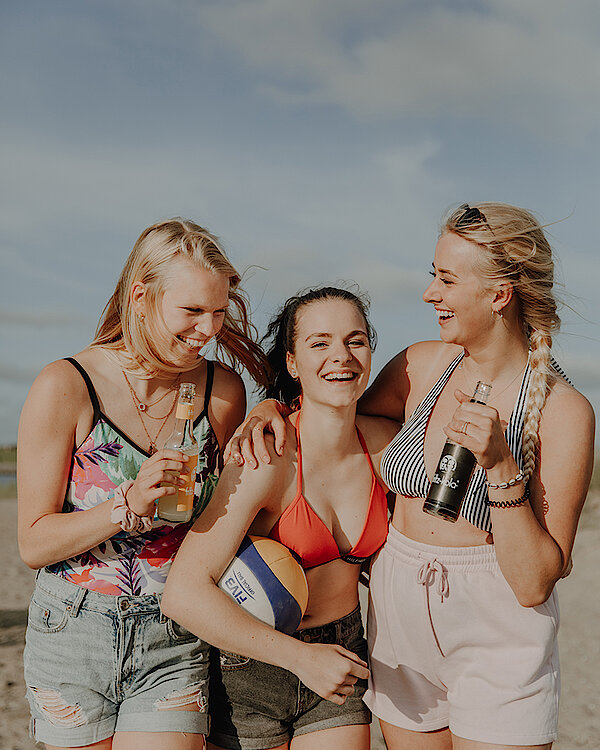 Concerts, open-airs,
family events, readings
In Büsum there is always something going on. Whether for big or small, for young or old. Events belong to Büsum like an anchor to a ship. The events revolve around fun, sport and music. They all take place along the Büsumer coastline or in the wellbeing garden/Kurpark. Especially in summer the small harbour town is a hive of activity.
The "Legends at the Sea" is a unique open air event. Every year, a different music legend performs in front of the breathtaking North Sea backdrop in Büsum. The concert takes place on Büsum's main beach and promises an evening full of music, dancing and good humour.
Dance, sing along and breathe in the fresh sea air – that's what a music party in Büsum is like. The "Schlagerparty am Meer" takes place on the Büsumer main beach and gathers stars to the North Sea Coast. A great atmosphere is guaranteed.
Cultural and sporting events in Büsum
A colourful festival on the theme of sustainability, where the focus is on fun and community.
On Watt'n Island in the Perlebucht family lagoon, things get colourful around Easter when hang gliders from home and abroad come to visit.
A sea of lights that makes Büsum shine even on grey autumn days.
A festival full of ships, good music and culinary delights in maritime atmosphere.
At the Büsumer magic Christmas market in front of the town hall, there are a variety of homemade goods, artistic craftwork and many Christmas delicacies.