Celebrations & weddings in Büsum
Your party location on the North Sea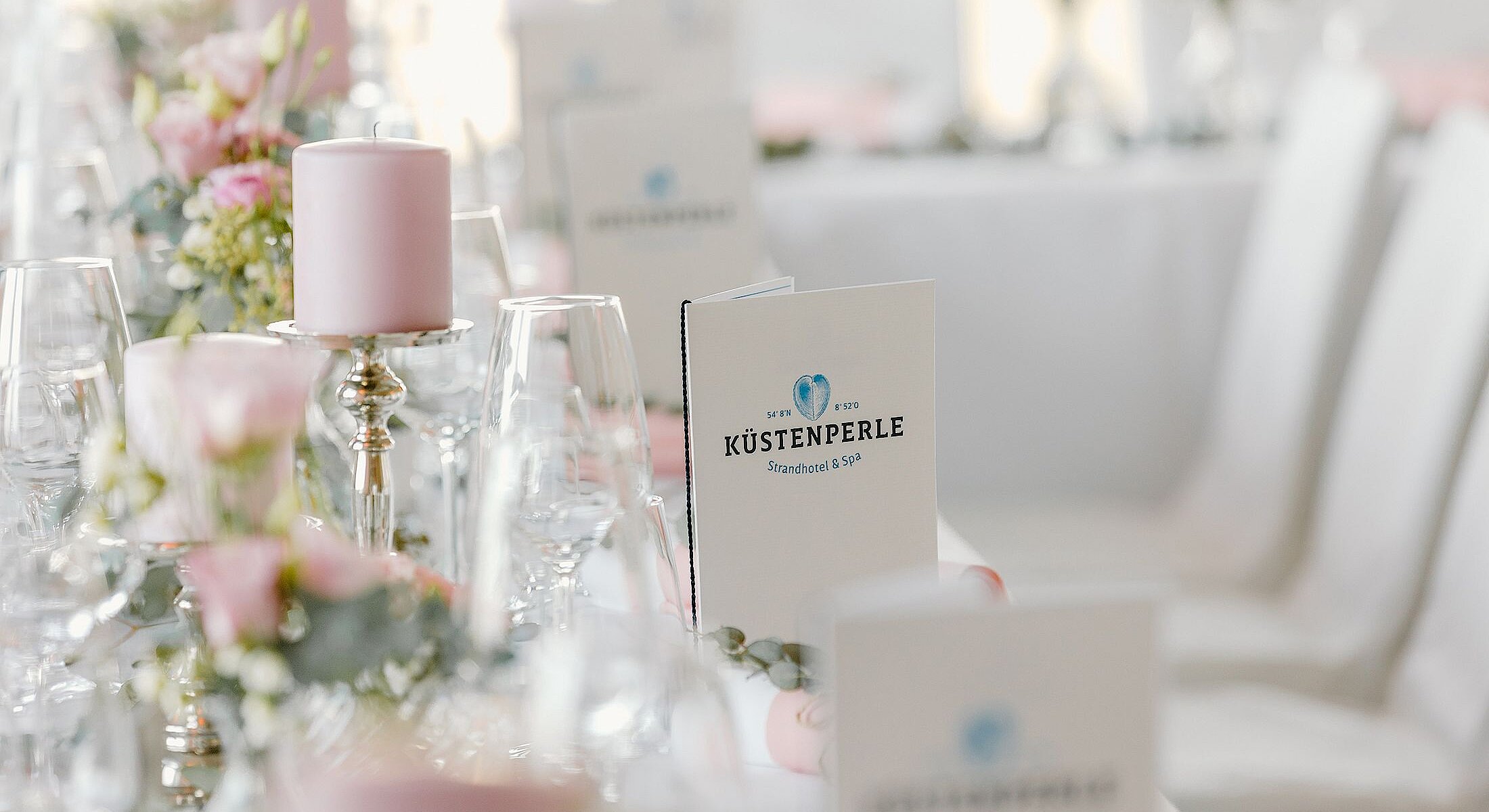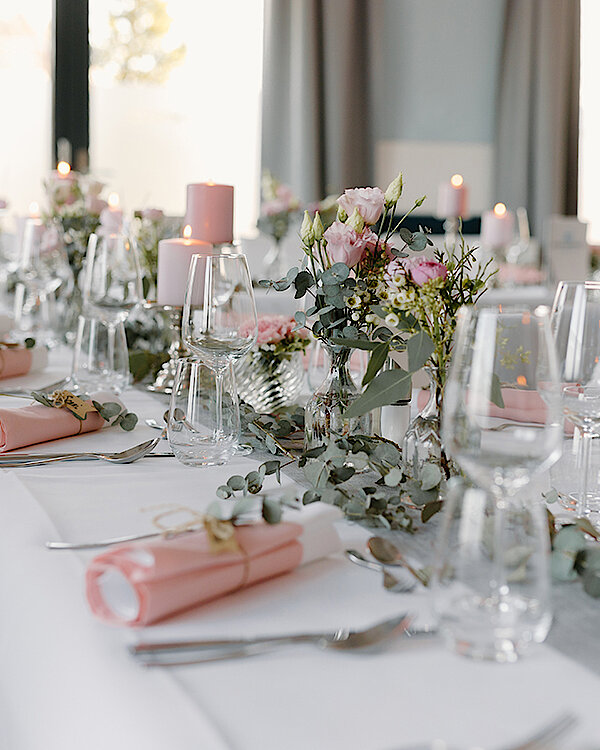 Birthdays, weddings & private parties in the Küsterperle
Whether it's a conference, seminar, Tina's birthday, Aliyah and Andres' wedding or Julia's confirmation. In the Küstenperle you will find the best facilities to organise and carry out. Exactly as you wish.
Give us a call for more information surrounding your celebration.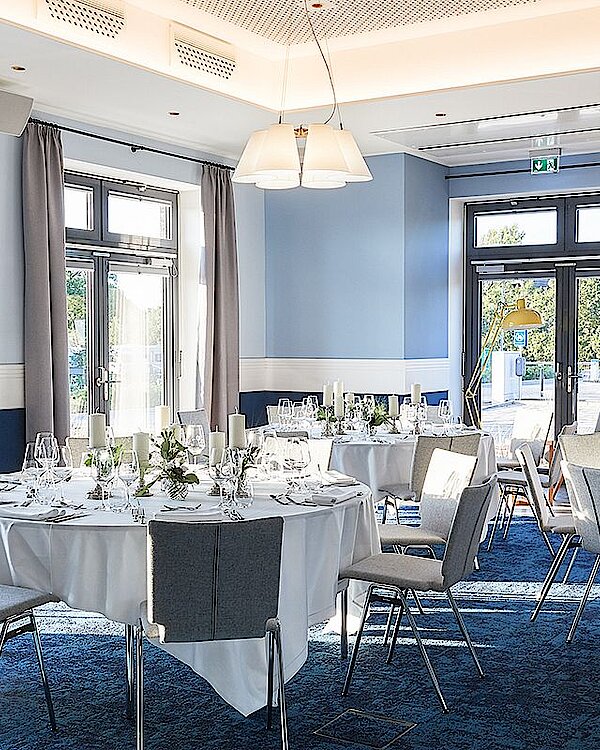 Wedding weekend in Büsum & several day events
Why only party for one day, when you could take more. For example, plan an entire wedding weekend or a stay of several days at the Hotel Küstenperle. In our beautiful rooms & suites you and your guests can have a restful night, during the day the large spa- und wellness area provides hours of relaxation. In the Deichperle restaurant connoisseurs are well catered for from morning until evening, regardless of your celebration. And the Schneiders Bar is the ideal place for all night owls who enjoy a nightcap. During the day, you won't get bored. Situated on Büsum's perlebucht, the leisure possibilities are almost unlimited. Discover Büsum together, try out a new sport together or visit one of the many events in and around Büsum.

You would like to enjoy the fresh North Sea air during your celebration or wedding?
Our events team are happy to assist you with the planning of your programme and events in Büsum.
Conference room facilities
Floor length windows for plenty of daylight
Darkening with Plissee blinds possible
Various seating possibilities available
Large foyer with cloakroom
Entrance to terrace (Salon 2)
3 various lighting variations through dimming
Ceiling projector
Ceiling beamer-LCD projector (resolution 1.920x1.200)
Wireless connection option to the beamer via AirServer
Free WLAN connection possible throughout the events area (50 Mbit/s)
Wall sockets
Controllable and filtered fresh-air facilities