Conferences & Celebrations
Your event on the North Sea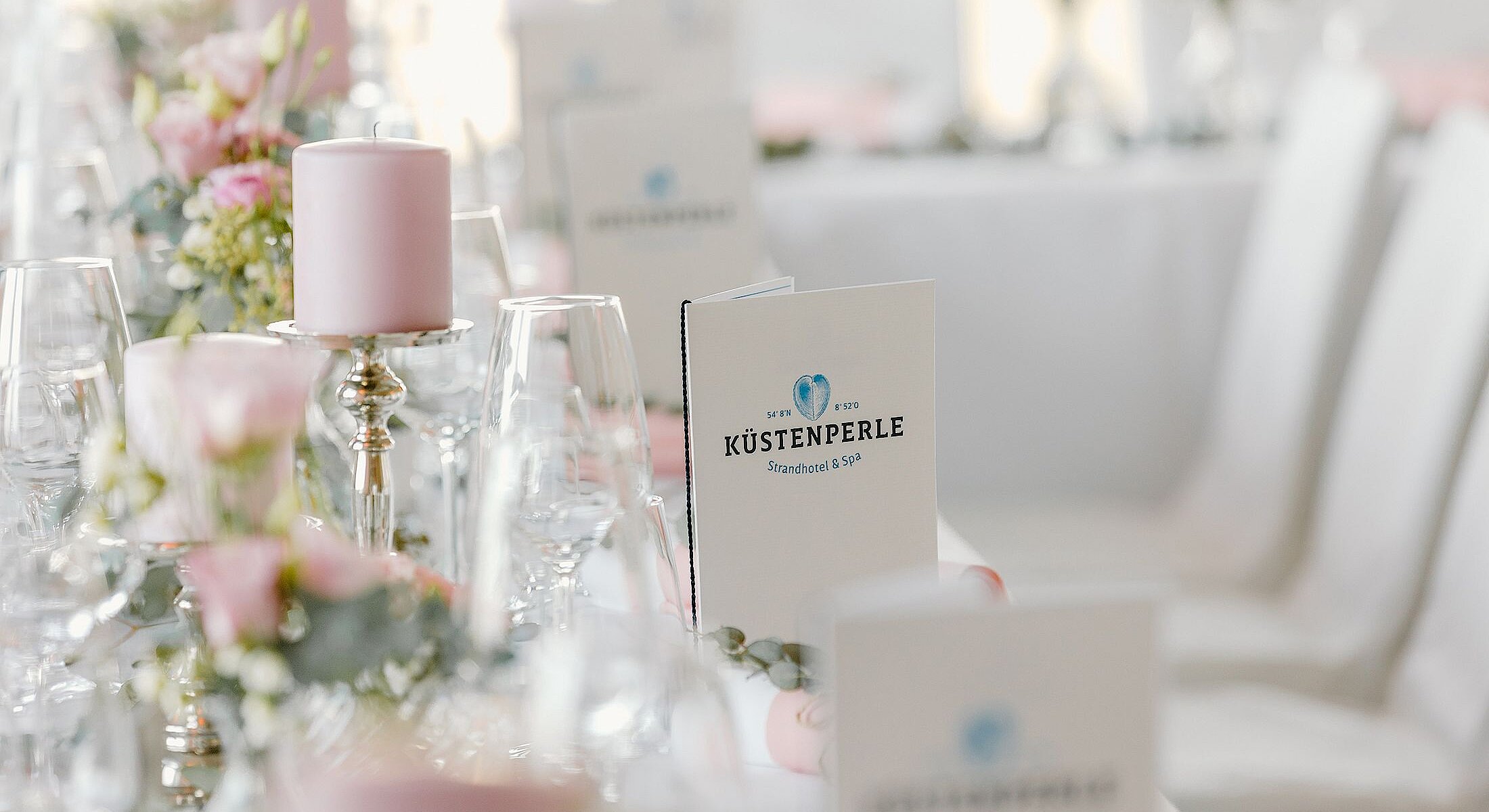 Seminars, celebrations & events
The fresh North Sea air doesn't only cause instant holiday feelings, but encourages new ideas and creativity. Organise your conference or seminar in the Küstenperle Strandhotel & Spa.Up to 250 people have room in the conference room. Thanks to the bright room and the excellent technical facilities.it is not just suitable for business meetings, but also for private parties. Regardless of whether it is a wedding or anniversary – the Küstenperle is the perfect place to celebrate.
Conference room in the Küstenperle Strandhotel & Spa
Büsum is not just a wonderful place for a holiday, but also great for conferences. The fresh sea air, the openness, the sea – all this helps to get the grey cells moving. Organise your meeting, your event or your conference directly behind the dyke. Our 3 events rooms are between 51 m² and 105 m² and can be combined to offer room for up to 250 people. In addition to that there is a small meeting room for private conversations with room for up to 6 people.