Büsum and the surrounding area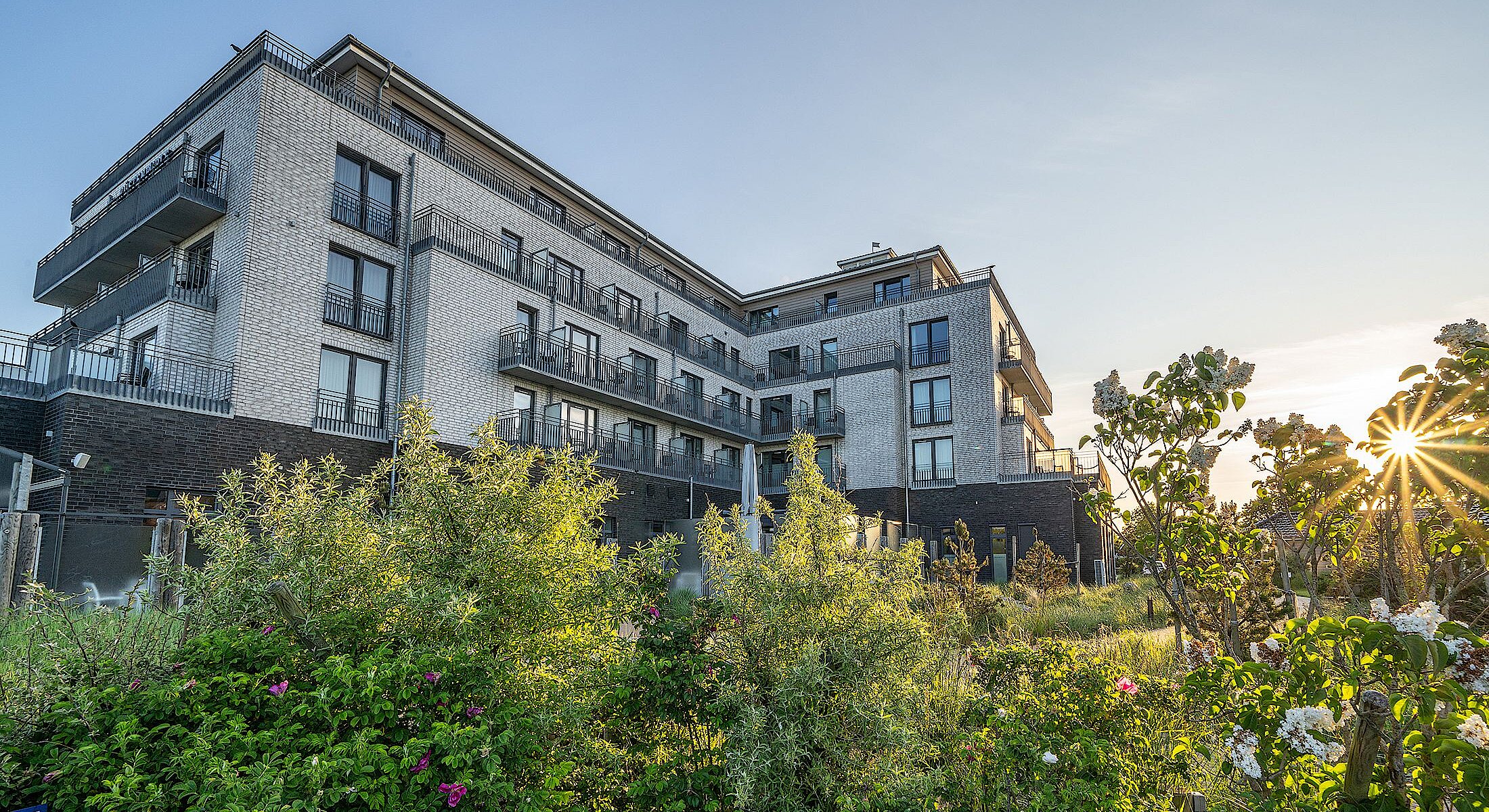 Büsum – Time-out with a sea view
There is always something going on here. For a quick visit to catch some fresh sea air, or a whole holiday. The Wadden Sea in Büsum is definitely an experience – it is a UNESCO World heritage site. In summer, open-air-concerts attract visitors and our harbour is wonderfully picturesque! How about a trip to the seal banks or have a go at kite surfing? And a walk along the water's edge in winter is truly invigorating. We think this spot is really something special.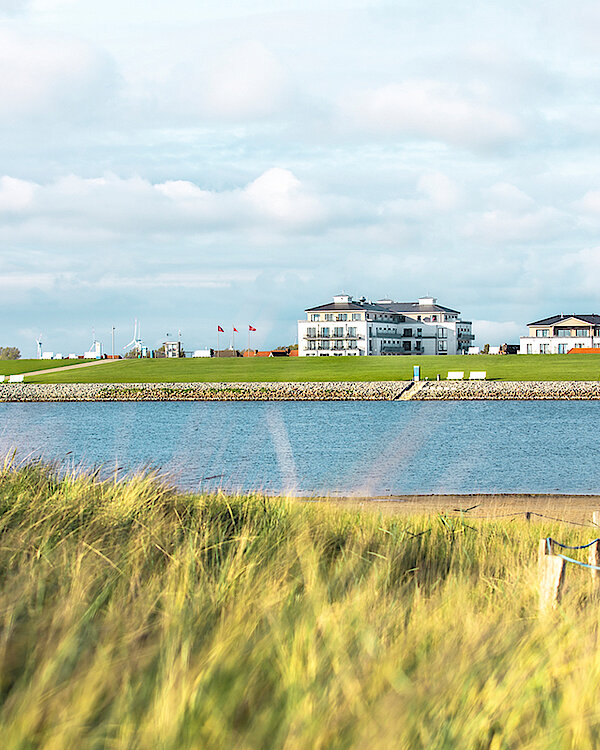 Right on the doorstep of the Strandhotel Küstenperle lies the Pelrebucht family lagoon. The landscaped island is not only home to one of the most modern beaches in Schleswig-Holstein, but also offers numerous activities for young and old. Beach chair lovers, sandcastle builders, beach football players and paddlers all meet here. The bathing and leisure area allows swimming and water sports regardless of the tides. The island also has a great sandy beach. In the family area, the little ones can dig, play and swing for all they are worth. Ball sports enthusiasts, on the other hand, look forward to a match on the beach volleyball court or play a round of football. On the seaside, the beautiful promenade invites you to take a stroll.

The family lagoon in Büsum at a glance
Bathing pool with sandy beach (non-tidal)
Water sports area with approx. 100 000 m of water area (non-tidal)
Family area with swings, climbing frame, trampoline, hammocks and space for digging
Beach chairs for hire
Barbeque area, picnic seating, camp fire area
Volleyball and beach football field
Water sports school (surfing/kite surfing)
Barrier free promenade on the Wadden Island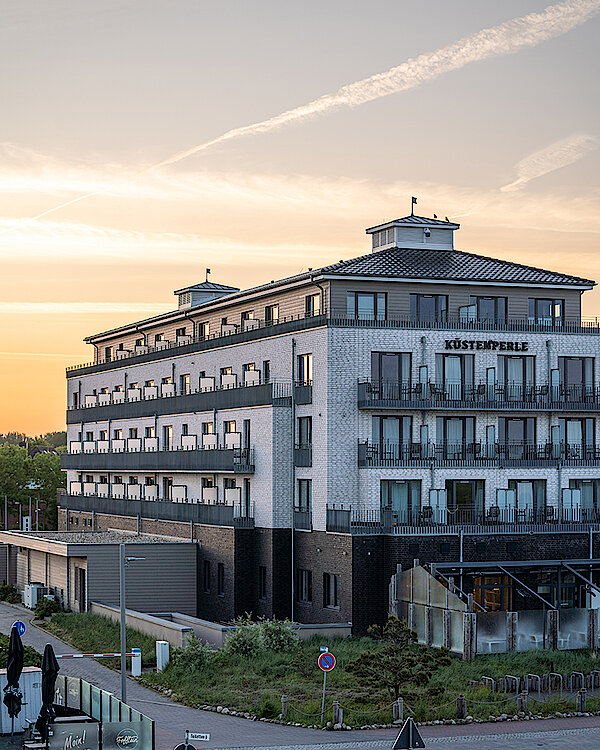 Follow the dyke to the town centre of Büsum and the harbour. From there you can get a boat to Helgoland and to the seal banks. Even without setting sail, Büsums picturesque harbour is always worth a visit. During a walk along the museum harbour, you will experience the flair of the old fishing village at first hand. In the "museum am meer" you can learn many exciting facts about Büsum and crab fishing. Another excursion tip, both in bad weather and in sunshine, is the "Phänomania" museum – immerse yourself in the fascinating world of the human senses. Dithmarscher traditions such as cutter regattas can also be experienced in Büsum. Equally exciting: the many events and concerts that regularly make the North Sea rock. There is so much more to discover in Büsum, Dithmarschen and the surrounding area.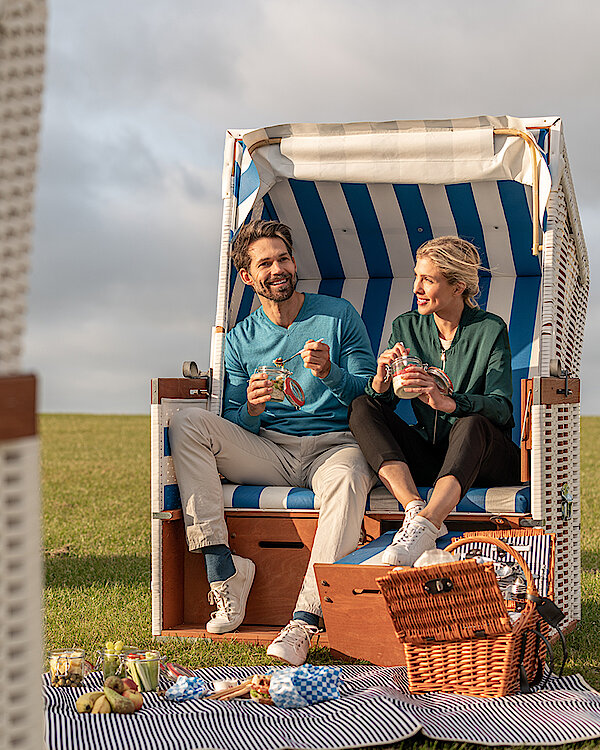 Activities and places of interest in Büsum
Family lagoon Perlebucht with Büsumer sandy beach
Water sport such as swimming, surfing, SUP, peddle boat, kiting, sailing
Mudflat walks
Cycling (bike hire in the hotel)
Büsumer harbour
Boat trips to Helgoland or to the seal banks
Beach volleyball and beach football in the Perlebucht
Watt'n Hus with its indoor playground, cinema, table football and lots more
"museum am meer" and the science museum "Phänomania"
Go karting
Walking on the dyke
Mini-golf, football golf, golf, tennis
Büsum lighthouse
Pony rides
Open-air concerts and events
Gaze at the sunset