Wellness hotel with sea-view
The Küstenperle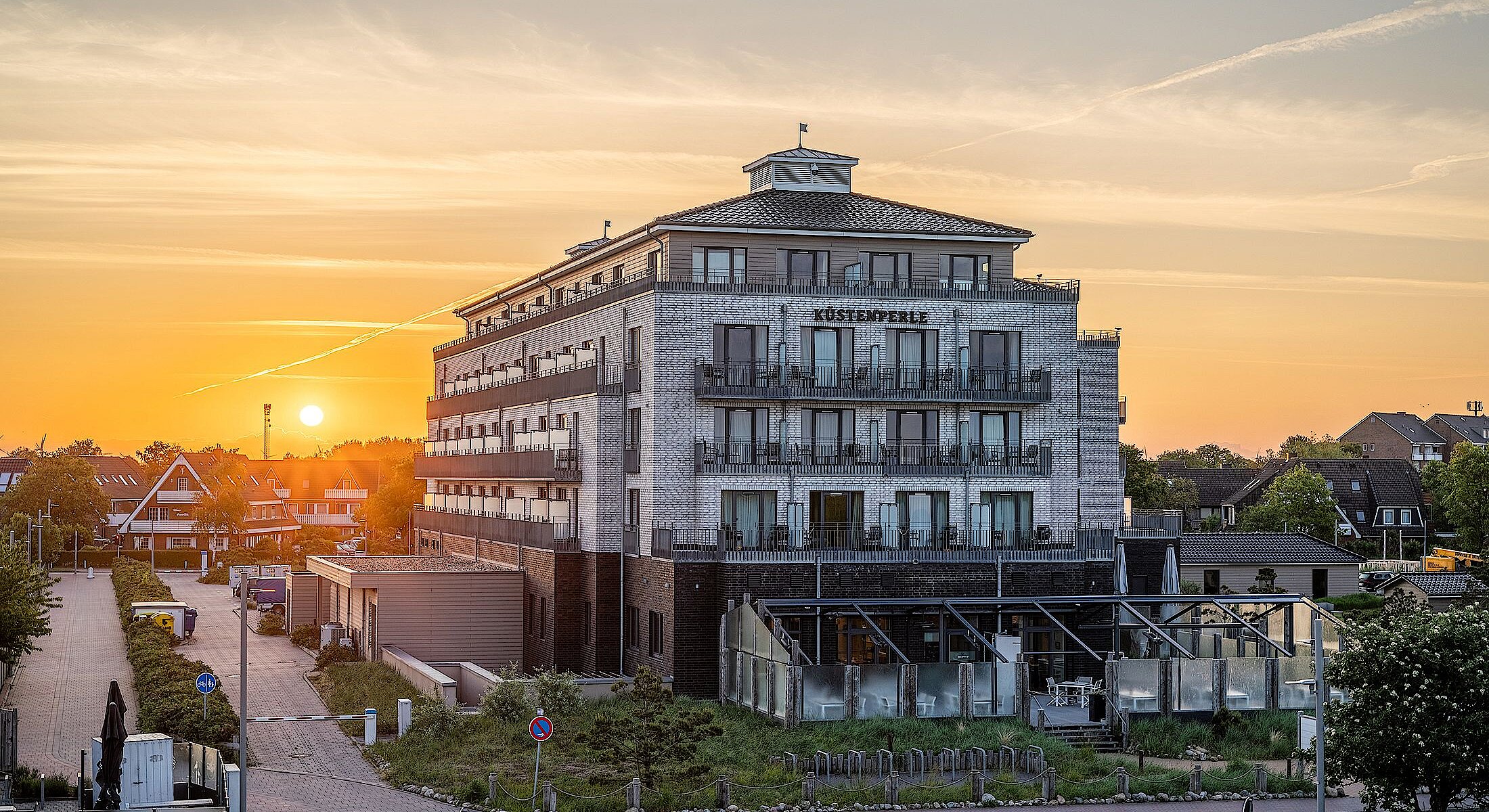 This is how it is at the Küstenperle in Büsum. The 4-Star hotel is located on the Büsumer Perlebucht and therefore on one of the most modern coastal areas of the Schleswig-Holsteinischen North Sea coastline. Not only outside, but also within the Küstenperle it is modern, fresh and above all happy. The bright rooms are modernly furnished and radiate maritime holiday feelings in no time at all. Loving details such as the roll of sailor's yarn as a bedside table, the soft blue tones and the old nautical charts on the walls whisk you away to a world far removed from everyday life. Peace, relaxation and security are the top priorities during your holiday at the Hotel Küstenperle. With a smile on their faces, friendliness and helpfulness, the team at the Küstenperle provide all guests with an enjoyable break on the North Sea.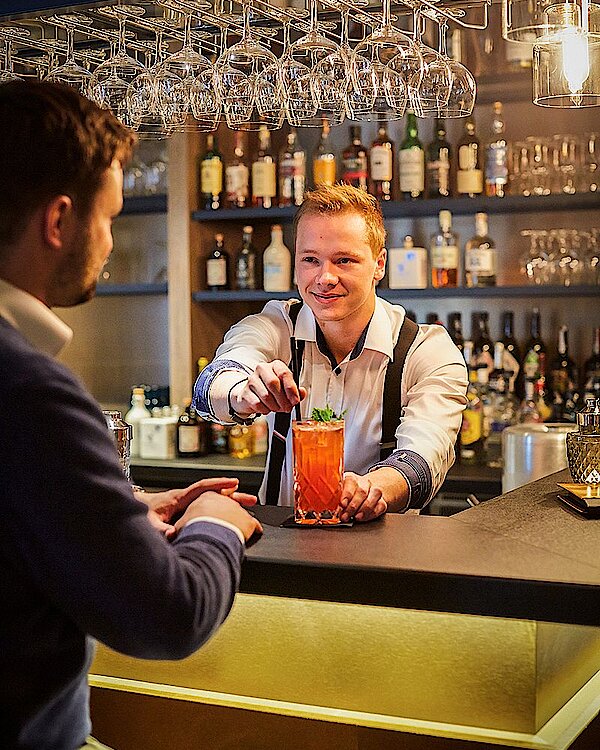 Delicacies from North Germany
The local country-side plays a large part in our restaurant Deichperle.Only the best ingredients are used, and if possible local ingredients from the region of Dithmarschen. That allows the cuisine in the Hotel Küstenperle to be classy but uncomplicated.

Before, after or in-between meals our youngest guests can play energetically in our playroom within proximity of the restaurant, while the adults can sit together and enjoy the relaxed atmosphere of the restaurant. The Schneiders beer and cocktail bar opens its doors in the evening and welcomes all guests with a distinguished northern atmosphere.
A place to breathe and regenerate,
to live and laugh.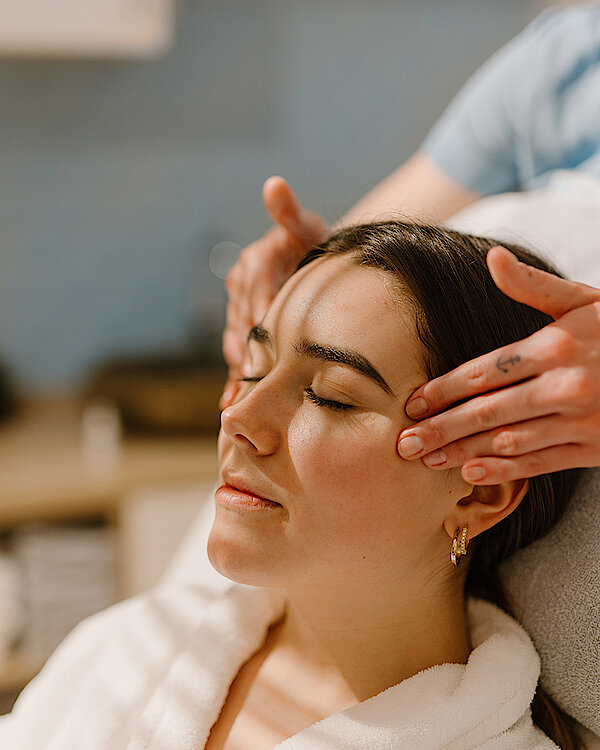 Wellness & Spa on the North Sea
As a beach hotel & spa the Küstenperle has the best of both worlds: the beach on the doorstep and the large wellness area in the hotel. Let the fresh sea-breeze kiss your nose, feel the salt water on your skin and feel the strength of the North Sea sun. And the maritime-relaxation wellness programme is continued indoors. The Spa- Perle is an experience for the senses. Discover the reviving treatments and massages inspired by nature.