Wellness holiday on the North Sea
Küstenperle – Strandhotel & Spa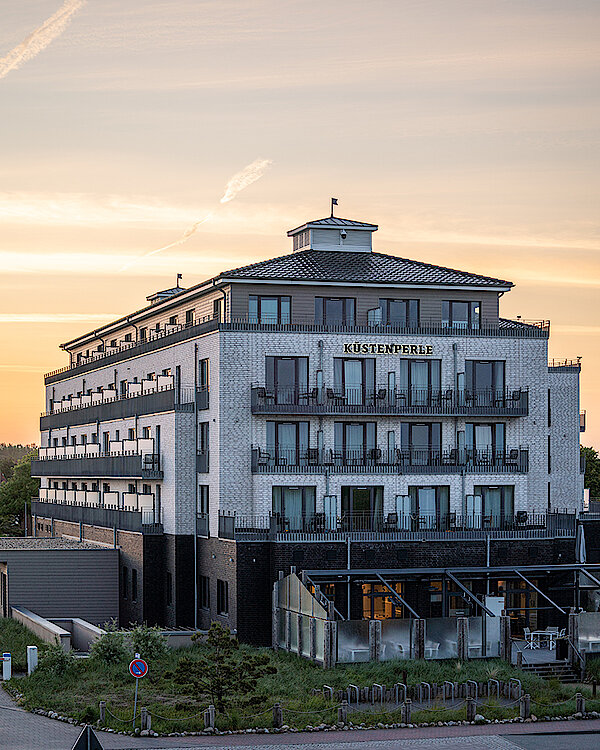 A pearl, the coastal pearl (Küstenperle).
Everyone feels at home in the 4-Star Hotel Küstenperle. Whether it's a weekend for two, a family holiday or time-out on your own. The friendly and cheerful atmosphere instantly puts a smile on the faces of all guests. At the Strandhotel in Büsum the rooms & suites are modern and furnished in a maritime style. Families in particular also love our holiday apartments. The North Sea and the Wadden Sea are right on your doorstep accompanied by the wonderfully fresh coastal air – this is what a wellness holiday in Büsum is all about. You will find relaxation, serenity and peace of mind not only in nature, but also in our spa-perle.The spa and wellness area of the Küstenperle is inspired by the wild beauty of the North Sea. Our 4* hotel is home to yet another pearl – the Deichperle. The Deichperle Restaurant & Café offers culinary delights from early morning to late in the evening. The beautiful outdoor terrace invites you to linger in almost any weather. Good drinks in a stylish atmosphere can be found in Schneiders Bar.
We look forward to your visit.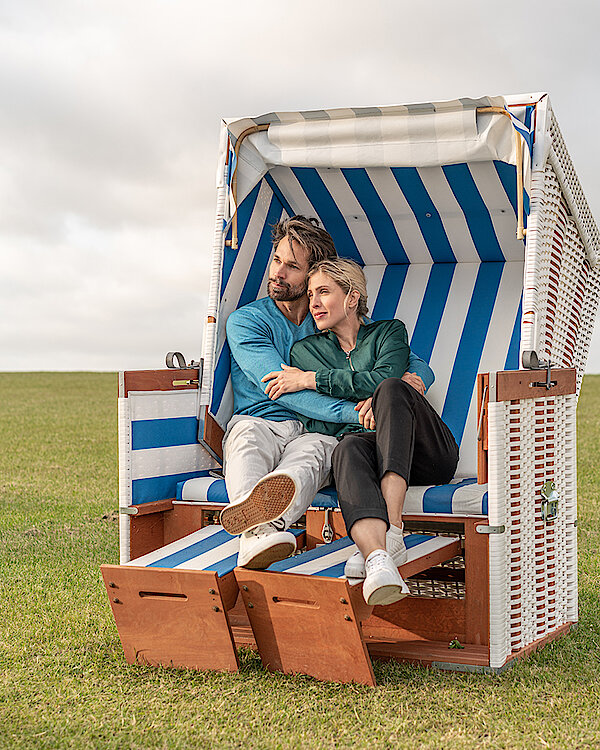 The Küstenperle Strandhotel & Spa is a wellness hotel in Büsum with the world natural heritage site of Wadden Sea on the doorstep. Situated directly on Büsum's Perlebucht this family run hotel is the top address for family holidays on the North Sea. Numerous activities such as swimming, kite surfing, playing or sunbathing on the sunny beach of the lagoon are possible. Away from the North Sea in Büsum various cultural and sporting highlights await you. Especially in summer you can experience a colourful mixture of concerts, festivals and open-air entertainment in Büsum.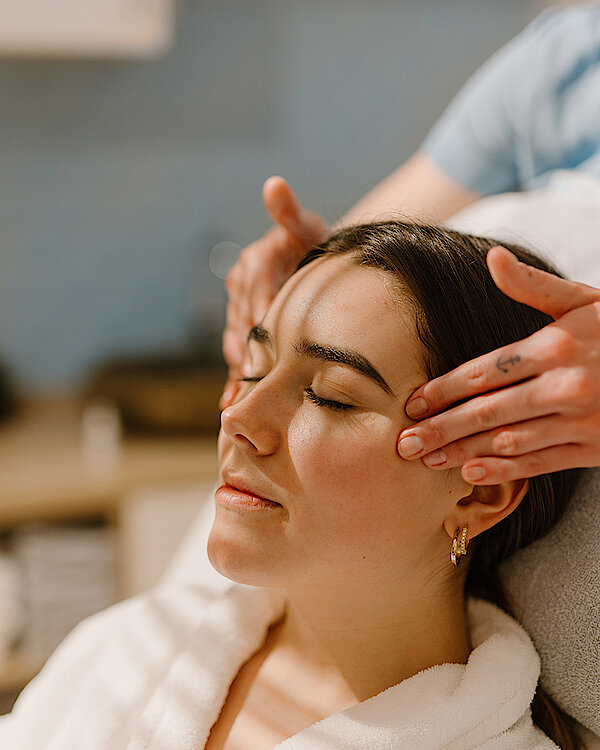 This is the Küstenperle Strandhotel & Spa
Make a gift of a trip on the North Sea with a voucher from the Küstenperle Strandhotel & Spa.