Cuisine in the Küstenperle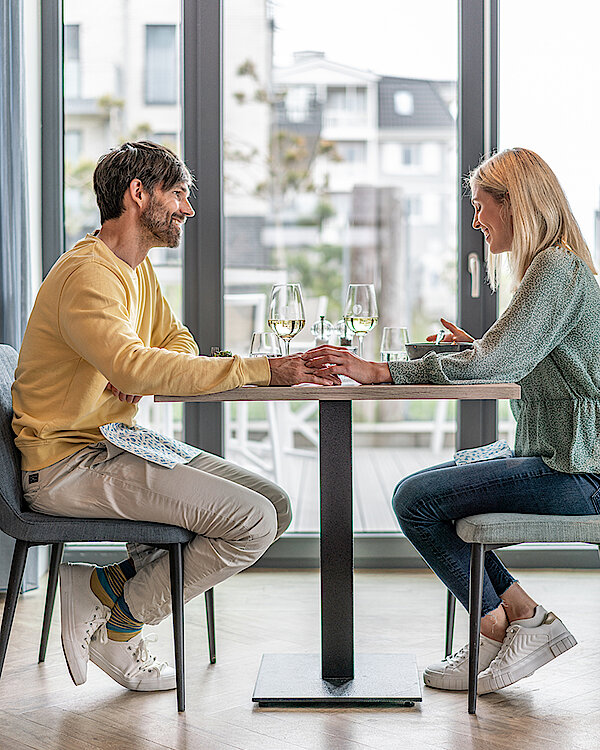 In the Küstenperle Strandhotel & Spa You will not only be able to enjoy the pleasant and modern rooms, but also exceptional cuisine in the Restaurant Deichperle. From breakfast, through lunch and coffee and cake to the evening meal, in the Deichperle there is everything your heart desires.

For those wishing to enjoy a drink afterwards or in-between, will with no doubt find what they are looking for in the well-stocked Schneiders Bar.
Visit our restaurant and take a seat
Delicious treats
for young and old.
Opening times
Restaurant Deichperle
Breakfast: daily from 7 am – 11 am
free seating. No table reservations. Visiting guests on request.
Lunch menu: daily from 12.30 – 4.00 pm
Coffee & cake: daily from 12.30 – 4.30 pm
Evening menu: daily from 5 pm – 9 pm
Terrace: 5 pm – 9 pm (depending on the weather)